About Us
Stqó:ya Construction is an industry leader in utility right-of-way, civil and heavy construction. We are committed to taking on projects that create jobs, train a local and Indigenous workforce with the expertise and capacity to complete projects that incorporate Indigenous values of stewardship and sustainability.
With years of experience in the project management and heavy construction industry, we offer a wide range of services to the utility, oil and gas sectors.
Stqó:ya Construction was formed in 2012 through a unique collaboration between the Seabird Island Band and Jake's Construction. Our partnership allows us to connect the vast potential of the Indigenous workforce with the immense industrial opportunities within Seabird Island's traditional territories and throughout British Columbia.
We have the ability to execute major projects while leveraging the resources, knowledge and skills of our partners to exceed our clients expectations.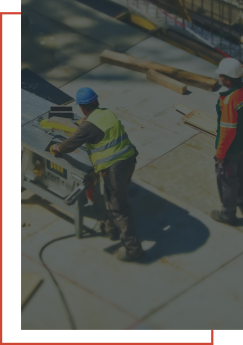 Our Services
When it comes to understanding the natural environment and executing projects that are respectful of traditional territories and heritage sites, trust the experts at Stqó:ya Construction. Our appreciation of traditional values, connection to the land, and relationships with other Indigenous territories will reinforce any project.
> Utility Right-of-Ways
> Civil Construction
> Integrity Digs
> Forestry
> Vegetation Management
> Environmental Cleanup
> Coating and Sandblasting
> Welding Repairs
> Road Building
> Heritage Sites
> In-stream
Certifications and Awards
Golden Shovel Standard Award
Our Team
Our team is made up of industry experts with diverse backgrounds. As a majority-owned Indigenous company, we are committed to recruiting, training and employing people from local Indigenous communities.
Careers
We are always looking for Indigenous and non-Indigenous candidates with diverse skills and backgrounds that want to join our team. Apply today >
Ready to work together? Contact us